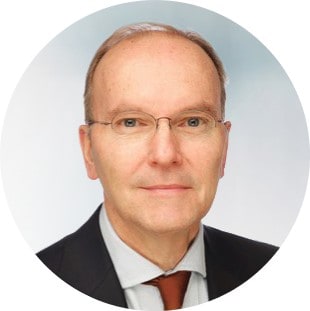 PETER CRUL

Managing Partner – Amsterdam
Peter's professional working life covers 20 years in the international Financial Services industry and 18 years in Management Consulting. He held senior commercial and executive management positions with Financial Institutions BofA, Deutsche, RABO, KBC, and ING. His expertise serves corporates with Financial-, commercial- and general business management, M&A, Management & Company Succession planning and Ownership change.
Since 2014 Peter acts as external advisor and Ambassador to a select range of existing firms and start-up companies. He is a member of several Dutch and (international) business associations.
As a Management consultant he built a successful career as partner with global top Management Leadership firms such as Stanton Chase and AIMS International where he held leading global positions as Global Head/Dep. Head for the Financial & Professional Services Practices. When part of AIMS he was also associated with IFM, the M&A boutique firm of AIMS Germany. Combining his passion for Business, Finance and People he joined in 2021 the international M&A firm CNX Transactions Partners with HQ in Munich and their office in A'dam. CNX offers tailormade M&A, Financial advisory and Board succession services.
Peter holds an Msc degree from University of Amsterdam in Business & Tax Law followed by numerous post-master Finance & Business Management courses in Amsterdam. Frankfurt, London, and San Francisco.
He brings more than just technical knowledge. It is also about his attitude, open and empathetic leadership style next to his capacity to create and execute plans. Vision, helicopter view and interpersonal people skills allow him to grasp the psychology behind human development and business change.
From his early youth he is a passionate sportsman and learned what it takes to commit to perseverance as key factor for success not only for himself, but foremost also for his business relationships.