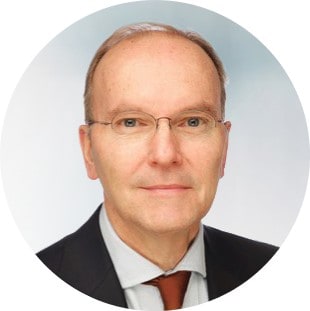 PETER CRUL
Managing Partner – Amsterdam
Born in The Netherlands, Peter is a Dutch national and married with three children. Peter is based in Amsterdam and has lived and worked in The Netherlands, Belgium, the U.S. and Ireland.
Peter worked for almost 20 years in the international Finance industry where he held commercial and executive management positions with Bank of America, Deutsche Bank, Rabobank, KBC and ING. His main activities were financial, commercial, general business management, M&A and company succession planning (including with change in ownership).
He became entrepreneur and business consultant in 2003 and moved into management consulting, servicing firms in need of ownership & management change. Peter combines his business acumen with people assessment skills delivering successful tailormade solutions to corporates and financial institutions and their shareholders. In this capacity, Peter built a successful career with top executive search firms such as Stanton Chase where he was Partner & Global Practice Head Financial Services, AltoPartners where he was Partner and AIMS International where he was Partner & Global Deputy Head Financial Services.
In addition, when with AIMS, Peter was also Partner with its IFM subsidiary, an international M&A advisory boutique.
Since 2016, Peter has acted as an advisor, investor and ambassador to start-up companies such as "The House of Business" and "The House of Finance", an international BPO center. Part of these activities is helping, guiding and developing ex corporate employees into entrepreneurship.
Peter holds a Master degree from the University of Amsterdam in Business & Tax Law followed by post-graduate Financial & Business Management courses in Amsterdam, Frankfurt, London and San Francisco.